EXPERT WEBINAR: CULTURE OF INTEGRITY AS FOUNDATION FOR COMPLIANCE MANAGEMENT
Welcome to our EXPERT WEBINAR on "CULTURE OF INTEGRITY AS FOUNDATION FOR COMPLIANCE MANAGEMENT" where our expert trainer JANE MITCHELL will provide you with comprehensive and most updated tools, knowledge and insider information on Compliance & Integrity in Russia!
TIME:

Online Webinar | COMMING SOON!
CONTENT:
Does a compliant culture = an ethical culture? What, if any are the differences?
What are the elements of an ethical culture or culture of integrity, and how do they support a culture of compliance?
Embedding values-based leadership to build a culture of integrity
Why does it matter? What is it? How can you develop it?
TARGET GROUP:
Chief and Other Compliance / Integrity / Ethics Officers of any kind of Organizations
Lawyers / consultants
Scientists / academia
Any other persons interested how to make Culture of Integrity real!
TRAINER: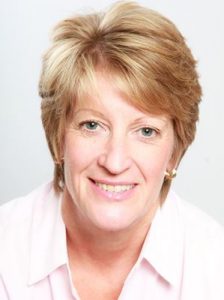 JANE MITCHELL
Since 2006 when she formed her consultancy JL&M, she has focused her attention on helping organisations of all sizes to embed ethics and values-based cultures. Her passion at work is to connect the dots in organisations and to encourage them that their rhetoric must = reality. Her experience in leadership development, transformation and culture change is broad-ranging and she is often part of large-scale change projects. Her work has a strong international flavour, as she has worked in and with global organisations across a range of cultures, languages and countries for the last 15 years. Jane supports organisations in exploring and uncovering their values, assessing the state of their 'ethical' culture, developing Codes of Ethics and creating communications and engagement strategies to ensure they are successfully embedded. Fundamentally her work also includes working with her clients to create leadership development programmes with a focus on behaviours, self-awareness and impact. Her clients range from non-profit to private sector companies such as Rolls-Royce, BAE Systems, BP, Serco, Anglo American, Schlumberger, Cooperative Bank, Serco, Airbus, BT, Meggitt. GMAC, EAIE. Jane is a Director of leading UK-based communications agency, Karian and Box, a Fellow of the Royal Society of Arts, and a past International Executive Board member, past UK president and board member of the EMENA region of the International Association of Business Communicators (IABC). She is a regular speaker for the Society of Corporate Compliance and Ethics (SCCE) where over the years she has introduced the importance of values and behaviours to culture and in supporting successful implementation of compliance programmes. She regularly writes on values-based cultures, leadership and the significant role that effective communication plays.
REGISTRATION:
Registration fee for this 90 minutes EXPERT WEBINAR is only 99 € plus 23% VAT. Follow this link for registration.