EUROPEAN

ETHICS, COMPLIANCE & INTEGRITY

FORUM
AGENDA > PARTNERS > QUESTIONS > REGISTRATION
Registration to the Form is CLOSED. Conference Link will be provided to all 600 registred Delegates on Nov. 25th.
European Online Conference
26-NOVEMBER-2020 | 08:45-18:00 CET

VENUE: VIRTUAL CONFERENCE – CONFERENCE LINK WILL BE PROVIDED TO REGISTRED PARTICIPANTS
FORM: MODERATED DISCUSSION FOLLOWED BY Q&A
FULL AGENDA AS PDF
A G E N D A
BELOW YOU WILL FIND THE NAMES OF REMO-ROOMS WHERE THE SESSION IS TAKING PLACE
0845-0915 GRAND OPENING (

YELLOW AUDITORIUM MAXIMUM

)
> Julia von Blumenthal
President of the European University Viadrina Frankfurt (Oder), Germany
Compliance Women Committee, Co-Founder, Brazil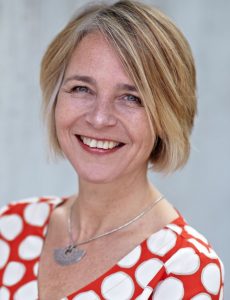 > Susanne Friedrich
Alliance for Integrity, GIZ, Germany
> Philip Matthey
Spokesman of the Board at DICO – German Institute for Compliance / Head of Governance, Risk and Compliance and Chief Compliance Officer of the Traton Group
> Bartosz Makowicz
Director, Viadrina Compliance Center, European-University Viadrina, Frankfurt (Oder), Germany
0915-0930 KEYNOTE 1: "Reimagining Ethics, Risk and Compliance - the future of our profession", Klaus Moosmayer (

YELLOW AUDITORIUM MAXIMUM

)
0930-1030 PLENARY SESSION 1: ETHICS, COMPLIANCE & INTEGRITY BETWEEN ROMAN LAW AND PANDEMIC AGE (

YELLOW AUDITORIUM MAXIMUM

)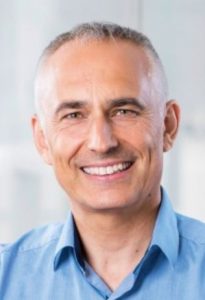 > Klaus Moosmayer, See Bio.Klaus Moosmayer, Ph.D., has been Chief Ethics, Risk & Compliance Officer of Novartis since 2018. He is a member of the Executive Committee of Novartis. Mr. Moosmayer previously was chief compliance officer of Siemens AG, a position he held since 2014. During his 18-year career at Siemens, Mr. Moosmayer also served as chief counsel compliance from 2009 to 2013, and as compliance operating officer from 2007 to 2009. Mr. Moosmayer received his doctor of jurisprudence from the University of Freiburg in Germany, and passed his first and second state examination in law in Germany. He is internationally recognized in the field of compliance. He serves as vice chair of the Business at OECD (BIAC) executive board and served as chair of its Anti-Corruption Committee from 2013 to 2020. He is co-founder and chair of the European Chief Compliance and Integrity Officers' Forum; and co-chair of the B20 Integrity & Compliance Task Force under the G20 presidency of Saudi Arabia. He served as co-chair of the B20 Integrity & Compliance Task Force under the G20 presidency of Argentina in 2018, and as chair of the B20 Integrity & Compliance Task Force under the G20 presidency of Germany in 2017.
Member of the Executive Committee and Chief Ethics, Risk and Compliance Officer of Novartis, Switzerland
> Nadege Rochel, See Bio.Nadège is passionate by Compliance and believes in an ethical and responsible medtech industry striving for the best patient care. Compliance is a competitive advantage and she is delighted to be able to share some of her "out of the box" ideas and her vision to create innovative and impactful ways to promote Compliance across your organization and stakeholders. Nadège is a key member of the compliance team at Hollister Incorporated for more than 6 years. Nadège serves as a Global Compliance Manager. She is responsible for enhancing Hollister's global compliance program to promote compliance with applicable laws and company policies and procedures in Europe; the Middle East, and Africa and Asia Pacific. Prior to Hollister Incorporated, Nadège worked in Compliance at GE Healthcare in France and Finland. Before venturing into the compliance world, she worked as legal counsel in law firms in France and Spain, focusing primarily on international law.
Global Compliance Manager, Hollister Inc., Italy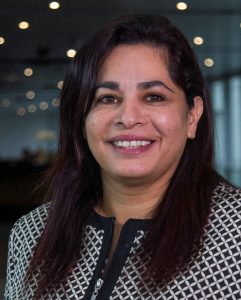 > Farzana Mohamed, See Bio.Chief Compliance Officer at Maersk. Farzana is a South African lawyer (LL.M.) and a forensic investigations specialist (CFE) by training and an accomplished compliance leader by proven track record having managed anti-corruption, sanctions and competition law compliance programs at various multi-national companies based in the US, Europe, South Africa and Australia with expertise in diverse industries such as Information Technology, Construction, Steel, Manufacturing, Mining, Maritime and Logistics. In the past 15 years she has had senior compliance roles in IBM, Aveng and currently Maersk, as well as assisting Siemens with their anti-corruption remediation project whilst a consultant at PricewaterhouseCoopers. Highlights in her investigations career was assisting in the South African Arms Deal and the Kenyan Anglo-leasing investigations.
Chief Compliance Officer, Maersk, Denemark
> Maria Thestrup, See Bio.In her current role, Maria oversees risk management, ethics and the independent unit responsible for conducting investigations of fraud and corruption, sexual harassment, harassment and other misconduct allegations; ensures sanctions for credible and substantiated allegations; introduces best or innovating practices through informed risk taking, supports operational excellence; and raises compliance and integrity standards in the largest humanitarian network globally. She is leading a diverse team of risk management professionals, investigators, internal control officers, communication and behavioral specialists. Maria reports to the ICRC Director General and is part of the Director General's Office. Maria has nearly 20 years of experience in strengthening of institutional integrity and governance. In 2019, Maria received the World Bank's integrity award on the international anti-corruption day. Prior to joining the ICRC, Maria was the Director of Integrity & Compliance with Novartis, guest lecturer at the Central European University in Budapest in the subject of Business Ethics Integrity and Governance and a current guest lecturer at ZHAW, School of Management and Law.
Head of the Global Compliance Office, International Committee of the Red Cross (ICRC), Switzerland
> Piergiorgio Pepe, See Bio.Piergiorgio Pepe is a compliance and ethics advisor, president of Quantum Ethics. He advises companies and institutions on ethics and compliance in healthcare, cosmetics, contemporary art and beyond. Piergiorgio is active in the academic field of compliance and ethics; he regularly teaches courses at SciencesPo, INSEAD, Seton Hall. From 2013 to 2018, Piergiorgio worked at AbbVie (Compliance Director, Western Europe Canada and Compliance Director, Eastern-Europe, Middle-East and Africa). From 2006 to 2013, Piergiorgio worked as Business Compliance Program Director EMEA, Bristol-Myers Squibb. From 1997 to 2006, he was EU senior lawyer for the international law firm Simmons & Simmons, London. Piergiorgio is a law graduate and has masters in EU Law (Institute of European Studies, ULB, Brussels). He is a Solicitor of the Supreme Court (England and Wales) and an Italian Avvocato. He works in English, Italian, French and Spanish. He is a member of the Strategic Committee of the ETHICS Society.
Ethics & Compliance Lecturer, SciencesPo, France
> Chair: Marcin Klimczak, See Bio.Marcin Klimczak is a Partner leading white collar crime investigation & compliance practice at PwC responsible for Poland, Ukraine and the Baltic countries. Marcin has over 19 years of professional experience in the area of fraud and financial crime investigations and anti-fraud and anti-bribery compliance. During his career he also gained experience in Polish law enforcement, conducting investigations of tax fraud, counterfeiting of goods and money laundering.
Partner at PwC, Poland
1030-1045

 BREAK (

YELLOW AUDITORIUM MAXIMUM

)
1045-1145 

BREAK OUT SESSIONS 1: EUROPEAN COMPLIANCE RISKS 2021 (JUMP TO YOUR ROOM!)
1. Anti-Money Laundering (

RED COUNTESS ROOM

)

> Geert Delrue, See Bio.Geert Delrue graduated from the Catholic University of Leuven where he obtained his master's degree in criminology. As a Belgian law enforcement officer, with thirty-five years of experience, he is attached to the economic financial crime department, where he handles investigations about money laundering, financing of terrorism, cybercrime, tax fraud. During his career he published several police manuals, for special types of financial investigations in Dutch, French and English. In 2014 he wrote a book about fighting Money Laundering and Financing of Terrorism (in Dutch – 3rd edition and in French – 2nd edition, 650 pages). In 2018 he rewrote his first book (2002) about financial investigations in Dutch: 'Financieel rechercheren' and in French "Rechercher en matière financière". Last publications are about Criminal Bankruptcy in Dutch and French (release 2019-2020). He is also a regular guest speaker at different international conferences about organized financial crime, especially about Anti Money Laundering and Financing of Terrorism. He also teaches at different Belgian and foreign universities. Further on he does trainings about financial and economic crime investigations, Money laundering and Financing of Terrorism for the European Commission (TAIEX), the European Council (COE) and the United Nations (IOM).
Detective Superintendent, Criminal Investigation Departement, Finance Crimes and Frauds Dept., Belgian State Police, Belgium
> Nico Zwikker, See Bio.Nico Zwikker started his career as a lawyer at the Amsterdam bar and after five years of advisory and litigation experience went on to further develop in the banking industry where he has been active for the past 30 years. During this period Nico has held a number of senior positions as a lawyer, risk manager, commercial manager and finally as head of compliance at ABN Amro. After leaving ABN Amro Nico has been involved as a consultant in compliance and risk related positions at foreign, banks , the fintech industry and the securities industry. Nico's experience in compliance, reputation and regulatory risk management overarches a wide range of businesses and business risk profiles, both national and international but for the last few years most of his time has been focussed on AML remediation programs looking at the subject from both a compliance perspective and a board members perspective. Having seen the results of different types of remediation programs Nico defends the view that meeting regulation is not enough. Forward looking intergrity risk management in combination with, data management and cultural development may provide better outcomes as the field continues to develop.
Zwikker Compliance Associates, The Netherlands

> Hanna Gustafsson, See Bio.Hanna Gustafsson is a lawyer (LL.M) graduated from University of Turku, Finland. Hanna works as Senior Compliance Officer, Nordics Lead in Danske Bank. She is responsible for Risk Assessments in Danske Bank within both Financial Crime and Regulatory Compliance in Finland, Sweden, Norway and Luxembourg. Hanna has completed the International Compliance Association's AML Diploma with Merit and is also member of CWC and lead the communications team. Hanna has worked in the financial industry for over ten years, and gained experience from both consulting as well as the banking area.
Risk Assessment & Control Testing, Group Compliance – COO, Danske Bank, Helsinki, Finland
> Akos Toth, See Bio.Compliance lawyer (LL.M.) and Head of Group Compliance and AML with overall responsibility for shaping the culture of compliance/AML throughout the whole organization for all Porsche companies and for all business units (wholesale, retail and financial services) in Hungary. Also leading Porsche Holding's (and Volkswagen AG's) activities in Hungary with regard to the Independent Compliance Monitor and Independent Compliance Auditor Larry D. Thomson according to the January 2017 settlement agreements (Plea Agreement and Third Partial Consent Decree) with the U.S. Department of Justice (DoJ).
An experienced Compliance/AML Officer and Expert with a demonstrated history of working in the banking, financial and automotive industry. Skilled in International Sanctions, Internal Audit, Analytical Skills, Banking, Fraud, Anti-Money Laundering, Anti-Terrorist Financing and Anti-corruption. Strong finance and compliance/AML professional with a Doctor of Law (J.D.) degree from University of Szeged, Compliance LL.M. from University of Miskolc and a certified Anti-Money Laundering Specialist.
Country Compliance and AML Officer, Porsche Hungary, Hungary
> Chair: Katarzyna Saganowska, See Bio.Katarzyna Saganowska joined TMF Group in September 2019 as EMEA Head of Compliance. She is responsible for the broadly understood regulatory compliance of TMF Group's services (including but not limited to: HR and payroll / accounting and tax and corporate secretarial services). Among other professional achievements, she has built up her experience in international logistics compliance (DSV Group) and real estate brokerage compliance (JLL Group). She is an active speaker of postgraduate studies at Kozminski University and an external trainer at the Institute of Compliance. As an author of articles for Forbes, Compliance Magazine, American Chamber of Commerce in Poland AmCham, Contact Magazine Online (British – Polish Chamber of Commerce) and other publishers where she gladly shares her insights and trends in the area of compliance and important regulatory changes. She graduated from the Faculty of Law and Administration of the University of Warsaw, Postgraduate Studies in Project Management (Warsaw School of Economics), Postgraduate Studies in Compliance Policy in Organization and Postgraduate Studies of LLM in International Commercial Law (Kozminski University).
Head of Compliance, TMF Group, Poland
2. International Trade Compliance (

BLUE BRIDGE PLACE

)

> Alexander Ghazvinian, See Bio.Chief Compliance Officer SICPA. Alexander was born in Germany and has a master in business management. In 2006 he became the first ever Compliance manager for the German sales & marketing organization of Daimler AG and was also member of the global Compliance Leadership Team. After working for Terex Corp., a US-based manufacturer, he was appointed Chief Compliance Officer by A.P. Moeller-Maersk, the Danish shipping conglomerate. Last year he joined SICPA, a Swiss-based global provider of security inks as well as secured identification, traceability and authentication solutions. Alexander is experienced in designing and implementing Ethics & Compliance programs focusing on anti-bribery compliance, competition law, foreign trade controls and data protection. During his career he had interactions with several regulators like the US DoJ or Spanish Criminal Court, while he was managing major investigations. Alexander has subscribed to the theory that an effective Compliance program can be implemented only, if Compliance standards are embedded in and owned by the business. Compliance officers are more of a change agent than anything else.
Chief Compliance Officer, SICPA, Switzerland
> Michael Tomuscheit, See Bio.Michael Tomuscheit is Managing Director of AWB Consulting GmbH, a consultancy firm specialisiing in the practical implementation of customs and export control regulations within a corporate context. Prior to AWB, Michael worked as Global Manager Customs and Export Control Governance at BMW Group (04/2017 – 06/2020), where he was responsible for customs and export control specific corporate governance, risk Management and strategic planning. Previously, he served as Manager International Customs Strategy (05/2015-03/2017), where he handled customs specific strategic planning (FTAs, customs procedures and valuation), plant allocation, scenario analysis and duty optimization projects. From 07/2013 to 04/2015, he was Trade Compliance Manager EMEA at Intel Deutschland, where he was responsible for customs and export control matters of Intel MC entities in EMEA. From 6/2007 to 6/2013 Michael advised as Senior Manager clients on customs, export control and international trade matters as part of Deloitte's and Ernst & Young's Global Trade Consultancy Practice. Michael started his career within German Customs Administration in 2003 and was employed as a Senior Level Customs Officer responsible for customs clearance supervision, appeals and investigation matters until 6/2007. Michael holds an LL.M. (Commercial Law) from Saarland University Saarbruecken and a degree in customs, tax and export control administrative sciences (Diplom-Finanzwirt) from the Federal University of Applied Administrative Sciences Muenster.
Managing Director, AWB Consulting GmbH, Germany
> Hristo Moutafchiyski, See Bio.Hristo has a master's in international Relations. He spent a decade in Allianz as an internal auditor and compliance officer the operations in Bulgaria, while four years ago, joined Ingram Micro, the biggest technology distributor, as a Regional Compliance Officer for Central and Eastern Europe, where later took also a leading role in the Trade Compliance function in Europe and the Middle East. Hristo maintains long lasting interests in International Relations, and in Behavioral Economics and Organisational Psychology. He sees the compliance function as an integral part of management, which brings integrity, value and continuity to an organization and protects, in the broadest sense possible, its brand.

Senior Manager Trade Compliance EMEA & Compliance CEE, Ingram Micro, Bulgaria
> Frank Heijmann, See Bio.Frank is a senior executive, holding over 30 years of Customs experience, having an in-depth knowledge in the fields of customs legislation, international business, logistics and enforcement strategy. He is recognized for motivating people and creating enthusiasm and support. This has resulted into the collective developments and implementation of novel ideas and solutions that focus on the balance between trade facilitation and enforcement, with trade, governments and academia, as there are the University MSc program Customs & Supply Chain Compliance, the BSc Customs & Trade Compliance, the supply chain innovation concept The Pipeline Interface, the Innovation approach within the Customs Administration of The Netherlands, Dutch Customs' multi-annual vision 'Pushing Boundaries' and academic research in various areas of the customs domain.
Head of Trade Relations, Customs Administration of The Netherlands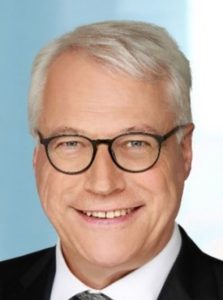 > Chair: Hans-Michael Wolffgang, See Bio.Prof. Dr. Hans- Michael Wolffgang is a professor of international trade and tax law and director of the Institute of Customs and International Trade Law (ICTL) at the University of Münster, Germany. In co-operation with the University of Münster the ICTL offers the Master of Customs Administration program for strategic managers of both public and private sector in English language. Prof. Wolffgang is founder and partner of the AWB Tax Consultancy Ltd., and founder of the AWB Law Firm Ltd, both based in Münster, Hamburg and Munich, Germany. Prof. Wolffgang is a board member of Centre of International Trade Law at the University of Münster and chairman of the advisory board of the EFA European Forum for External Trade, Excise and Customs. He also is Editor-in-Chief of the AW-Prax, a leading journal of external trade and customs law in German-speaking countries. Prof. Wolffgang is co-founder of the International Network of Customs Universities (INCU) and member of the editorial board of the World Customs Journal (WCJ).
Professor and Head of the Institute of Customs and International Trade Law at the University of Münster, Germany
3. Anti-Bribery Approaches Across Europe (

PURPLE LOGE PLACE

)

> Jean-Pierre Mean, See Bio.Dr. Jean-Pierre Méan is a lawyer admitted in Switzerland and Canada. He has been General Counsel and Chief Compliance Officer of SGS, the world leader in inspection and certification and Chief Compliance Officer of the European Bank for Development and Reconstruction (EBRD). He has presided the Swiss Chapter of Transparency International and spearheaded the issue of the 2011 Edition of the Rules on Combating Corruption of the International Chamber of Commerce. He was a member of the ISO Committee working on the Anti-Bribery Management Systems Standard (ISO 37001) and was the Convenor of the Working Group that issued the Technical Specification on Competence requirements for auditing and certification of anti-bribery management systems ((ISO/IEC TC 17021-9). He is now the Convenor of the Working Group in charge of post-publication issues and of issuing a Handbook on ISO 37001 as well as preparing the revision of the standard due in 2021. Dr. Méan is conducting evaluation of anti-bribery management systems and advising clients on setting up such systems. He is an expert of the German Accreditation Authority (DAkkS) for ISO 37001 accreditation audits.
Counsel Eigenmann Avocats, Convenor of Working Group on ISO 37001 (Anti-Bribery), Switzerland
> Jose Zamarriego, See Bio.Mr. José F. Zamarriego has a Phd. on Economics & Business Studies by Universidad Complutense de Madrid, MBA on Business Administration by the University of Wales (Aberystwyth) and General Management Program in IESE Business School. He is Director of Farmaindustria's Code of Practice Surveillance Unit since 2004, Chair of the Codes Committee and Vice-Chair of EFPIA's Ethics and Compliance Committee, Member of EFPIA's Steering Committee since 2007 and Coordinator of the EFPIA e4ethics Initiative. He is also Chairman of IFPMA's Code Complaint Procedure Appeal Group since 2006 and Member of the Ethics and Business Integrity Committee (eBIC) since 2006. He has actively participated in several modifications of the EFPIA, IFPMA and Farmaindustria Codes. He is the author of several publications and articles on the Spanish self-regulation system, the Spanish Code Surveillance Unit and the Spanish Code of Good Practices for the Promotion of Medicines and Interaction with Healthcare Professionals, marketing and generic medicines and compliance in the pharmaceutical industry. He has also participated as lecturer in more than 350 conferences dealing with the previous topics. Those worthy of mention are the ones at the Official Pharmaceutical Colleges, the Institute for International Research (IIR), national pharmaceutical industry trade associations of Argentina (CaEME), Colombia (Afidro), Chile (CIF), China (PhIRDA), Dinamarca (LIF), Estados Unidos (PhRMA), Filipinas (PHAP), Francia (LEEM), Grecia (SFEE), India (OPPI), Japón (JPMA), Korea del Sur (KRPIA), México (CANIFARMA), Rumanía (ARPI), Singapur (SAPI) y Suecia (LIF); other institutions as Yalku-Kon, EFAPCO, EUCOMED, EFPIA, IFPMA, Drug Information Association (DIA) and the Pharmaceutical Compliance Forum (PCF). He has also taught courses and seminars as a guest professor in more than 25 Spanish universities and professional schools. Since May 2015 he has been a member of the Board of Directors of the Spanish Compliance Association (ASCOM). He is currently First Vice President and develops training activities on compliance at a general level and on the compliance of the pharmaceutical industry in particular.
Director, Farmaindustria, Madrid, Spain
> Heino von Meyer, See Bio.Heino is Member of the Board of Transparency International – Germany, the coalition against corruption promoting transparency, integrity, responsibility and participation. For three decades he was with the Organisation for Economic Cooperation and Development (OECD) initially in Paris, later as Head of the OECD Centre in Berlin. He covered a wide range of topics, from economic, financial, trade and development issues to education, social affairs, environment and energy, as well as corporate and public governance. Prior to that, he was a researcher and advisor to the European Commission, dealing in particular with agricultural, regional and environmental policy. Heino von Meyer is currently involved as a GIZ consultant in the establishment of the International PtX Hub Berlin promoting the sustainable production and use of green hydrogen and derived fossil-free fuels and feedstocks. He is also Senior Policy Advisor of the Ecologic Institute and a member of various advisory boards at national and European level. His motto Make your contribution to leave a healthy world to your grandchildren.
Member of the Board of Transparency International – Germany
> Chair: Nikos Passas, See Bio.Nikos Passas is Professor of Criminology and Criminal Justice at Northeastern University. He is a member of the Athens Bar and collaborates with several universities around the world. He has more than 240 publications on international criminal law and conventions, corruption, illicit financial/trade flows, sanctions, informal fund transfers, remittances, terrorism, white-collar crime, financial regulation, organized crime and international crimes in 15 languages. He engages in training and consulting projects with international organizations (UN, World Bank, EU, OECD, IMF, TI), companies, and government agencies in all continents. In 2017 he received the Dr. Jean Mayer Global Citizenship Award.
Professor of Criminology and Criminal Justice, Northeastern University, United Kingdom
1145-1215 PLENARY WRAP-UP 1 with: K. Saganowska, N. Passas, H.-M. Wolffgang (

YELLOW AUDITORIUM MAXIMUM

)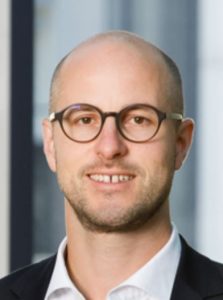 Chair: Jan-Patrick Vogel, See Bio.Jan-Patrick heads up the Compliance industry group. He advises national and international companies as well as executives on employment and social law and assists his clients in court proceedings. Jan-Patrick has particular expertise in criminal employment law/ HR compliance and, in this context, provides comprehensive support to companies in setting up and implementing HR compliance systems as well as in defending cases of internal corporate crimes. A further focus of his work is the internal clarification and, where applicable, rectification of criminal legal violations with reference to employment law and social security law.
Taylor Wessing Germany
1215-1230

 BREAK (

YELLOW AUDITORIUM MAXIMUM

)
1230-1330 PLENARY SESSION 2: SANCTIONING OR REWARDING – THE EUROPEAN MODELL FOR CORPORATE MISBEHAVIOR (

YELLOW AUDITORIUM MAXIMUM

)
> María Díaz, See Bio.Details soon.
Chief Compliance Officer, Equivalenza, Spain
> Aurélie Banck, See Bio.Aurélie is a legal, counsel working in Data Protection and Data security since 2006. She worked for several companies to implement Data Protection and Privacy programs (including the French interior Ministry and BNP Paribas) and for the French Data Protection Authority for three years, where she was in charge of the bank and insurance sector. The diversity of these experience both on data controller and on regulator sides enables her to make the link between business operational constraints and the requirements of the regulator. She leads the French GDPR program of American Express France. She teaches Data Protection at University since 2009 in various Master's in law and is in charge of the Data Protection Officer Diploma of the University of Paris Nanterre since 2016. She is a member of the IAPP and holds the CIPP/E and CIPM certifications. She is also accredited Fellow of Information Privacy (FIP). She has a strong background in law, graduate from Montpellier University in IT and Data Protection law, from Paris University in banking law and has a master in management from the Conservatoire Nationale des Arts et Métiers in Paris. She writes articles and books.
Head of Data Protection Officer (Group DPO) and Group Compliance Officer, Europcar Mobility Group, France
> Marcin Ciemiński, See Bio.Marcin Ciemiński, a qualified Polish advocate, civil law PhD, partner in the Clifford Chance Warsaw Dispute Resolution Department, heading the White Collar and Regulatory Group and the Healthcare, Life Sciences and Chemicals Group. Marcin specialises in legal and arbitration proceedings, commercial, civil law, medical, public procurement and insurance law. He has extensive, 16-year experience in acting as defence counsel in criminal proceedings, conducting regulatory and internal investigations and, in particular, in cases concerning corruption, fraud and regulatory matters. Marcin has advised companies from different business sectors on compliance matters on numerous occasions. He is the author of several publications on compliance and a speaker on anti-corruption and compliance issues.
Partner, Clifford Chance, Poland
> Iris Schmitz-Kleinhenz, See Bio.Iris Schmitz-Kleinhenz studied law in Mainz and Münster, Germany. She worked as Junior Legal Counsel at ZF Friedrichshafen, where she was involved in the negotiation of international supply contracts in the automotive supply industry. After joining EnBW Energie Baden Württemberg AG in the area of corporate law, she was responsible for the acquisition of hydropower plant investments. In addition to taking responsibility of international arbitration proceedings, Ms. Schmitz-Kleinhenz also provided support for wind farm project financing. She has been head of the corporate compliance and data protection department since 2015. Her focus is on the further development of the cultural aspects of compliance work. The GDPR implementation project was under her direction.
Head of Compliance & Data Protection, EnBW Energie Baden-Württemberg AG, Germany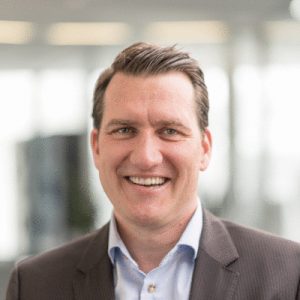 > Maximilian Wellner, See Bio.Maximilian Wellner is Head of Group Compliance & Legal at Greiner AG with a focus on compliance, data protection, and M&A. He shares his many years of experience in law firms and industrial companies in Austria and abroad as a best service to internal and external stakeholders. Together with his international team he provides essential guidance on decision-making processes in order to achieve corporate goals in the most optimal manner.
Head of Group Compliance & Legal, Greiner AG, Austria
> Chair: Peter Fissenewert, See Bio.Peter Fissenewert is a Partner in the international law firm Buse Heberer Fromm. His core areas of practice are commercial law and commercial criminal law, restructuring, insolvency and compliance. He is one of the leading advisors and authors in these areas and a renowned keynote speaker on the subject. Prior to his career in legal practice and after having served as CEO of an SME group, he was speaker for the Berlin Ministry of the Interior. Moreover, he holds a professorship in economic law since 2005. Peter Fissenewert advises domestic and international companies as well as their owners and shareholders. As an expert for SMEs, he has considerable experience in designing and implementing compliance systems. He is also the author and editor of the comprehensive standard reference on compliance for SMEs ("Compliance für den Mittelstand").
Professor of Commercial Law & Partner, Buse Heberer Fromm, Germany
1330-1430 LUNCH BREAK (

YELLOW AUDITORIUM MAXIMUM

)
1430-1530 

BREAK OUT GROUPS 2: EFFECTIVE COMPLIANCE-METHODS MADE IN EUROPE (CHOOSE YOUR ROOM!)
1. Whistleblowing (

RED COUNTESS ROOM

)

> Philip Brennan, See Bio.Philip is a former President of the Association of Compliance Officers in Ireland and of the Irish Tax Institute. He was Group General Manager, Regulation and Compliance in AIB Group, one of Ireland's largest financial institutions, between 2002 and 2011 and prior to that served as its Head of Group Taxation. Philip Brennan is Founder and Managing Director of Raiseaconcern (www.raiseaconcern.com), an Irish based firm that works with private sector employers and public bodies in the prevention, detection, investigation and remediation of workplace wrongdoing. Raiseaconcern specialises in setting up and managing Employee Disclosure (Whistleblowing) Schemes for employers. Raiseaconcern has been selected by the Irish Office of Government Procurement as the first choice outsourced provider of the service of 'confidential recipient' and 'evaluator' of Protected Disclosures from the staff of all public bodies who wish to avail of the service. In a similar process, Raiseaconcern has also been selected in the same role for the provision of External Workplace Investigation Services across the Irish public service. Philip holds an MSc in Business Administration from University of Dublin, Trinity College and a Professional Diploma in Compliance from University College Dublin. He is a Fellow of the Institute of Banking, of the Irish Tax Institute and of the Association of Compliance Officers in Ireland.
Managing Director, Raiseaconcern.com, Ireland
> Michael Kayser, See Bio.Michael Kayser, Managing Director Idox Compliance, is a seasoned professional with over a 20 years' experience in high-stakes, mission critical technology based services. He leads market leading compliance services and e-learning provider Idox Compliance with offices in Brussels and Berlin. He is leading a strong team, helping organisations communicate and implement effective compliance training that is both engaging and effective, as well as providing the supporting enabling technology. Evidenced by hundreds of implementations throughout the years, the team offers vast practical experience gained across sectors and from all sizes of organisations. Michael has been, and continues to be, an active member of and contributor to the development of international compliance and governance standards, such as ISO 37301 Compliance Management Systems, ISO 37002 Whistleblowing Management Systems and 37000 Governance of Organisations. He regularly contributes to the community through articles, contributions to literature, presentations and seminars. His credo is the provision of affordable, adequate, and sustainable compliance services and measures, deeply rooted in an organisation's principles and values. Michael holds a masters degree in Industrial Engineering from the TH Darmstadt and is a member of Transparency International.
Managing Director at Idox Germany, Expert Member to ISO TC 309 WG 3 Whistleblowing Management Systems (ISO 37002), Germany
> Martin Woods, See Bio.Martin is the Managing Director of AAAML Ltd., which trades as AML Woods and operates as a boutique anti-money laundering (AML) and financial crime advisory business. Martin is a former police detective who travelled the world investigating money launderers and tracing the proceeds of crimes. As a detective he sought data from regulated firms and used the intelligence with suspicious activity reports (SARs). Upon leaving the police service in 2001, he embarked upon a new career as an AML officer within investment banking in London. The change of career saw him become the author of SARs. As a detective he had encountered and arrested launderers, within investment banking he applied all he had learned. He thought like a money launderer and has always posed the question 'How do I launder $50,000 here?' Upon uncovering the answer/weakness/vulnerability, he set to work ensuring it was no longer possible to do so. Eventually, Martin fell out with investment banking when he discovered his then employer, Wachovia Bank (now absorbed into Wells Fargo N.A.) was laundering money for Mexican drug cartels and Russian organised crime groups. He blew the whistle and gave evidence to regulators in the UK and US. Subsequently the bank paid a penalty of $160 million and Martin moved on to become a private investigator and consultant. Post the global financial crisis of 2008 he investigated the collapse of the banks in Iceland and provided advisory services to a range of clients. He supported the United Nations with a confidential investigation into the breach of sanctions using a company incorporated in New Zealand. In 2012 he joined Thomson Reuters as the head of financial crime, where he ensured the world's biggest FX trading business did not engage with criminal parties, corrupt PEPs and banks with weak or non-existent AML controls. He assisted Thomson Reuters with the development and enhancement of a suite of compliance risk management solutions. He has provided constant insight and commentary upon money laundering and financial crime. He is recognised as an international AML authority and has provided presentations and training all around the world to clients including banks, central banks, law enforcement bodies and regulators. He has been called as an expert by clients and the High Court in England and has been highly commended by regulators. He was recently installed as the host of the AML conversation with KYC360 and is presently writing a money laundering investigation training course. He is focussed upon highlighting and subsequently reducing the harm caused by and related to money laundering. He seeks to motivate and inspire people to do the right thing and do the same.
Whistleblower, United Kingdom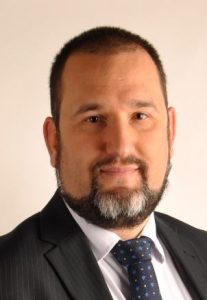 > Chair: Cristian Ducu, See Bio.Cristian Ducu is president of the European Ethics & Compliance Association and Senior Expert in Governance, Ethics, Compliance and Sustainability at the Centre for Advanced Research in Management and Applied Ethics. He has worked as an Ethics & Compliance external consultant since 2007, collaborating with a wide range of organizations and industries. Cristian also serves as president of the Ethics Commission of Romanian National Association of Insurance and Reinsurance Organizations, and of the Supervising Commission of Romanian Transparency Registry Association, an industry organization for Public Affairs companies and professionals that manages a local instrument similar to the Transparency Registry from European Commission. Besides all these affiliations, he published various papers in Applied Ethics (with a focus on Business Ethics) and taught various courses in Ethics at two of the most important universities in Romania. He is a regular trainer at Romanian European Institute.
Senior Expert, Ethics, Compliance, Anti-Corruption & Sustainability Centre for Advanced Research in Management and Applied Ethics, Romania
2. Internal Investigations (

BLUE BRIDGE PLACE

)

> Oskar Filipowski, See Bio.Oskar Filipowski, PhD is an attorney-at-law, consultant and compliance specialist. During his career he held compliance positions in financial sector, was Chief Compliance Officer in the international mining company and took part in numerous compliance system implementation projects. At the moment he is Chief Compliance Officer at pharmaceutical company Polpharma S.A. as well as Head of Compliance Committee at PZPPF (Polish generic medicines association). He is also an author of compliance publications, lecturer and speaker at numerous national and international compliance events.
Chief Compliance Officer, Polpharma, Poland
> Christian Miege, See Bio.Christian Miege heads the Investigation team as part of the Corporate Function Legal & Compliance of thyssenkrupp AG since October 2015. His team is globally responsible for all internal Compliance audits and investigations in the entire thyssenkrupp group. Christian Miege studied law in Bielefeld and Amsterdam (LL.M.). Between 2007 and 2011 he worked with Clifford Chance's antitrust and regulatory team in Dusseldorf and Brussels. Since early 2012 he has been working with thyssenkrupp. He is a member of DICO e.V. (Deutsches Institut für Compliance e.V.) and acts as co-chair of its working group 'Internal Investigations'.
Head of Investigations, thyssenkrupp, Germany
> Kyrill Farbmann, See Bio.Dr. Kyrill Farbmann is European Compliance Director at McDonald's Corporation. Based in Brussels, Kyrill is frequently travelling all over Europe, CIS and Northern Africa. Prior to taking his current role, Kyrill has been working as Compliance Manager for International Paper. In addition to in-house compliance experience, Kyrill has worked as a practicing attorney for international law firms Jones Day and Latham and Watkins in the areas of corporate compliance, FCPA and antitrust. Kyrill seeks to focus on collaborative, proactive compliance support for organizations. He has significant expertise in compliance audits and internal investigations. Kyrill teaches and publishes on corporate compliance matters and is a frequent speaker at conferences on compliance programs, internal investigations, bribery and corruption, as well as export compliance. He is member of the bar of Düsseldorf, Germany.
European Compliance Director, Global Compliance & Safety, McDonald's Corporation, Belgium
> Regina Hoermanseder, See Bio.Regina Hoermanseder is a Global Compliance Officer and Head of Compliance of Primetals Technologies, Austria (a joint venture of Mitsubishi Heavy Industries and partners). She has degrees in business law and economics. Since 2008 she has been working in the compliance field.
Head of Compliance, Global Compliance Officer, Primetals Technologies, Austria
> Chair: Eckart Gottschalk, See Bio.With special expertise in the aerospace, defence, finance and infrastructure sector, Eckart Gottschalk advises companies on all aspects of corporate law, including M&A transactions, joint ventures and restructurings. His practice also focuses on compliance matters, advising on establishing and developing compliance structures as well as on internal audits. Furthermore, Eckart has long-standing experience advising Managing Directors, Management Board as well as Supervisory and Advisory Board Members on specific Management and Management Board activities as well as corporate governance matters. He also represents his clients in court and arbitration proceedings. Eckart is a regular contributor to the Magazine "Gesellschafts- und Wirtschaftsrecht", a journal of renowned German legal publisher C. H. Beck. After serving as Joseph Story Research Fellow at Harvard Law School (Cambridge, Mass.) in the academic year 2005/2006 he joined CMS in November 2006. Eckart Gottschalk has been a Partner since 2014.
Partner, CMS Germany
3. Standardization of Compliance Management Systems as a Quality Guarantee? (

PURPLE LOGE PLACE

)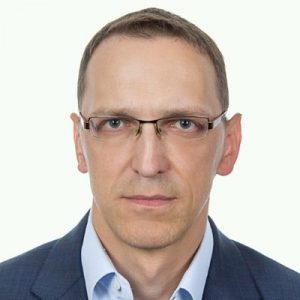 > Sławomir Chmielewski, See Bio.He graduated INSEAD Key Leadership Programme, Law at the University of Lodz, Studies on European Integration at the Warsaw University and the International Executive MBA Program, Rotterdam School of Management Erasmus University in Rotterdam. He holds a degree of legal advisor. In Orange Polska as Director for Security and Compliance and Data Protection Officer, was also associated with other companies in the area of ICT and with the public sector as a manager, director and plenipotentiary of the board, performing functions in the Polish Ministry of Communications and the Office of Telecommunications (currently UKE). From 2014 Member of the Board of Directors at TP TELTECH , Orange Group, and Member of the Compliance Advisory Committee of the Warsaw Stock Exchange. Since 2018 Board Member of The Polish Chamber of Commerce for Electronics and Telecommunications. Compliance Prize awarded by the Polish Compliance Association for activity in favor of development and enhance of compliance standards in Poland (2014).
Board Member and Director of Safety and Compliance Management, Orange Poland, Poland
> Daniel Lucien Bühr, See Bio.Daniel Lucien Bühr is a Partner at LALIVE Attorneys at Law and is based in Zurich. He advises and represents corporate clients in governance matters and in internal and external investigations. Daniel Bühr also regularly reviews and monitors corporate risk and compliance management systems. He is a member of the ISO Working Groups on Governance of organizations and on Compliance management systems. He is a member of the International Association of Independent Corporate Monitors and Chairman of Ethics and Compliance Switzerland, a not-for-profit association which promotes organizational ethics and compliance.
Partner in the law firm LALIVE, Expert Member in the Working Group on ISO 37301, ex. 19600, Switzerland
> Kelly Gama, See Bio.Kelly Gama has a law degree, a post-graduate diploma in Corporate Law in Brazil and is a Certified Compliance & Ethics Professional International (CCEP-I). Kelly started her career at renowned law firms in the corporate and regulatory areas. In 2008 Kelly joined BP, British oil and gas company, as Legal Counsel for Brazil, Caribbean & South America providing in house legal support, also covering Ethics, anti-bribery and Competition Law consultation and trainings. Kelly participated in regional and global projects, including an assignment to South Africa in 2013. In 2016 Kelly joined Alstom, French sustainable mobility/ transport company, as Legal & Compliance Officer responsible for the Latin America Region and since January 2020 she is responsible for the EUROPE Region covering the implementation and continuous improvement of Alstom's Integrity Program. Kelly is active participant of compliance initiatives and events – 2018 Transparency International School on Integrity in Lithuania, the 2019 Compliance Week Annual Conference in Washington, D.C. (Speaker), the 2019 SCCE São Paulo Regional Compliance & Ethics Conference (Speaker), the 2019 IACA Regional Summer Academy – Central and South America and the 2019 Compliance Across Americas (Speaker).
Legal & Compliance Officer Europe, Alstom, France
> Chair: Manja Ehnert, See Bio.Manja Ehnert has been a lawyer since 2002 and has been with Siemens AG since 2009, where she is responsible for compliance-related legal matters and internal investigations. She has extensive, long-standing experience as a nominated expert for compliance-related standardization at DIN and ISO. Prior to joining Siemens Ms. Ehnert worked in a highly qualified law firm specializing in tax and criminal law.
Senior Legal Counsel, SIEMENS, Germany
1530-1600 PLENARY WRAP-UP 2 with: C. Ducu, E. Gottschalk, M. Ehnert (

YELLOW AUDITORIUM MAXIMUM

)
> Chair: Anatoly Yakorev, See Bio.Founder/Director of Center for Business Ethics & Compliance CBEC (Russia), Founder/Director of Institute for International Cooperation, Compliance and Business Protection (Russia), Mentor for Conscious Enterprises Network (UK), a good governance expert for Council of Europe. Was the first to launch Collective Action in Russia in 2011 called 'Russian Energy Compliance Alliance' (RECA) that led to B20 Collective Action Hub in Switzerland. Launched 'World Without Corruption' initiative that was supported by the world's leading universities and experts from both business and academia. Publishes scientific research in Russia, speaks at domestic and international ethics and compliance events.
Director of Center for Business Ethics & Compliance, Russia
1600-1615

 BREAK (

GREEN AUDITORIUM MAXIMUM

)
1615-1630 KEYNOTE 2: "Managing the human risk – the limits of governance oriented compliance", Guido Palazzo (

GREEN AUDITORIUM MAXIMUM

)
1630-1730 PLENARY SESSION 3: BETTER GOVERNANCE AND COMPLIANCE OR STRONGER SUPERVISION – DAY AFTER WIRECARD (

GREEN AUDITORIUM MAXIMUM

)
> Axel Kravatzky, See Bio.Dr. Kravatzky is an Executive and Non-Executive Director with over 20 years of board level experience across private and non-for-profit organizations in the financial services, professional services and education sectors. Axel is the Practice Lead for Governance and Strategy at Syntegra Change Architects, a boutique consulting firm offering purpose-driven organizational consulting services primarily in the Caribbean and Europe. He also leads two online services offerings at tailoredgovernance.com and governancemandates.com. He is serving as the co-convener and editor for ISO/TC309/WG1 which is developing ISO 37000 Guidance for the Governance of Organizations.
Co-Convenor of the Working Group 1 – Governance of Organization at ISO TC 309
> Guido Palazzo, See Bio.Guido Palazzo is Professor of Business Ethics at HEC, University of Lausanne, Vice Dean for programs and student affairs and director of the executive education of HEC. His research deals with corporate responsibility in global supply chains, the mechanisms of (un)ethical decision making in organizations, the fight against organized crime and the impact of storytelling on behavior. He is one of the most cited business ethics scholars in the world. The Incites Ranking 2018 (measuring the impact of research) ranked him No 137 out of 130.000 management/finance/economics scholars in Europe. Guido Palazzo has received the Max Weber Award for his research on multinational corporations by the German president. He consults and teaches on business ethics at numerous multinational corporations such as Siemens, Airbus, Volvo Cars, the Federal Reserve Bank of New York, Stora Enso, Medtronic, Zimmer Biomet, Fresenius and Audi. Over the last 6 years he has directed a training program on sustainable leadership for senior officials of the Chinese Communist Party on behalf of the Swiss Government. His online course (MOOC) on "Unethical decision making in organizations" at Coursera.org has so far been taken by more than 35.000 people. The Financial Times EMBA Ranking 2019 ranks HEC Lausanne No 3 worldwide for CSR – the module of the EMBA at HEC taught by Guido.
Professor of Business Ethics at the University of Lausanne, Switzerland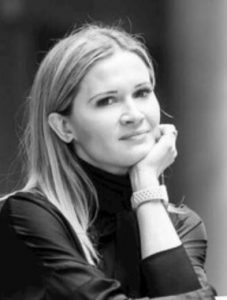 > Anna Partyka-Opiela, See Bio.Anna Partyka-Opiela is a doctor of law and head of DZP's compliance team. She has many years' experience as an in-house lawyer in pharmaceutical companies, where she advised on ethics, anti-corruption and compliance, and participated in integration and restructuring processes, including integration and construction of combined compliance systems (national regulations, FCPA, Bribery Act, public procurement). Anna provides day-to-day advice on anti-corruption and compliance, with special focus on issues relating to transparency of internal and external processes, corporate governance, communication, and reconstruction and optimisation of systems and enterprises. She also has experience in internal audits, and advises in litigation, compliance audits and investigative audits, and fraud and abuse risk management projects.
She has handled numerous projects to analyse and improve processes and procedures and to prevent internal abuses, conflicts of interests and corruption, particularly in regulated sectors, such as the energy, construction, automotive and food sectors.
DZP, Poland
> Mirjam Durrer, See Bio.Mirjam Durrer is a lawyer and lecturer for Normative Board Management at the Lucerne School of Business. She has extensive experience in dealing with risk management and corporate governance. Due to her legal background, she has also a deep knowledge in the field of compliance. At the Lucerne School of Business, she is co-head of a certificate course for board members and she manages several research projects within her research focus.
Lecturer and project manager, Lucerne University of Applied Sciences and Arts, Switzerland
> Carlos Lelo Felipe, See Bio.Carlos Lelo Filipe (*21.06.1964) is Senior Compliance Officer at BNP Paribas, in Lisbon, Portugal, previous Vice-Director of Compliance at BBVA (Portugal). He has a Law Degree from the Faculty of Law, University of Lisbon (Classical), Portugal, is also Lawyer, Board member of the Portuguese branch of Transparency International, member of the Portuguese Committee Pierre de Coubertin and President of the Disciplinary Board of the Portuguese Basketball Federation. Carlos is author of several publications on Compliance.
Senior Compliance Officer, BNP Paribas, Portugal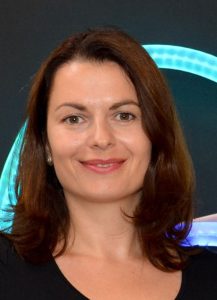 > Neli Nedkova, See Bio.Ethics & Compliance Officer for Austria, Switzerland, Central Eastern Europe and Central Asia at Boehringer Ingelheim, based in Vienna. Lawyer by background, holding a PhD Degree from the University of Hamburg. Prior to joining Boehringer Ingelheim worked 8 years as a lawyer in international Business Law Firms focusing on Antitrust Law and Corporate Governance.

Regional Ethics & Compliance Officer ROPU RCV, Boehringer Ingelheim RCV GmbH & Co KG, Austria
> Chair: Sonja Wüstemann, See Bio.Sonja Wüstemann is professor of accounting at the European University Viadrina Frankfurt (Oder), member of the Viadrina Compliance Center, the academic board of the German Institute for Compliance (DICO) and the editorial board of the German compliance journal "comply". Her research focus is on CSR reporting, accounting compliance and enforcement as well as public sector accounting.
Professor for Accounting at European-University Viadrina Frankfurt (Oder), Germany
1730-1745 CLOSING REMARKS (

GREEN AUDITORIUM MAXIMUM

)

EUROPEAN Ethics, Compliance & Integrity FORUM
AGENDA > PARTNERS > QUESTIONS > REGISTRATION